Your Cross-Functional Liaison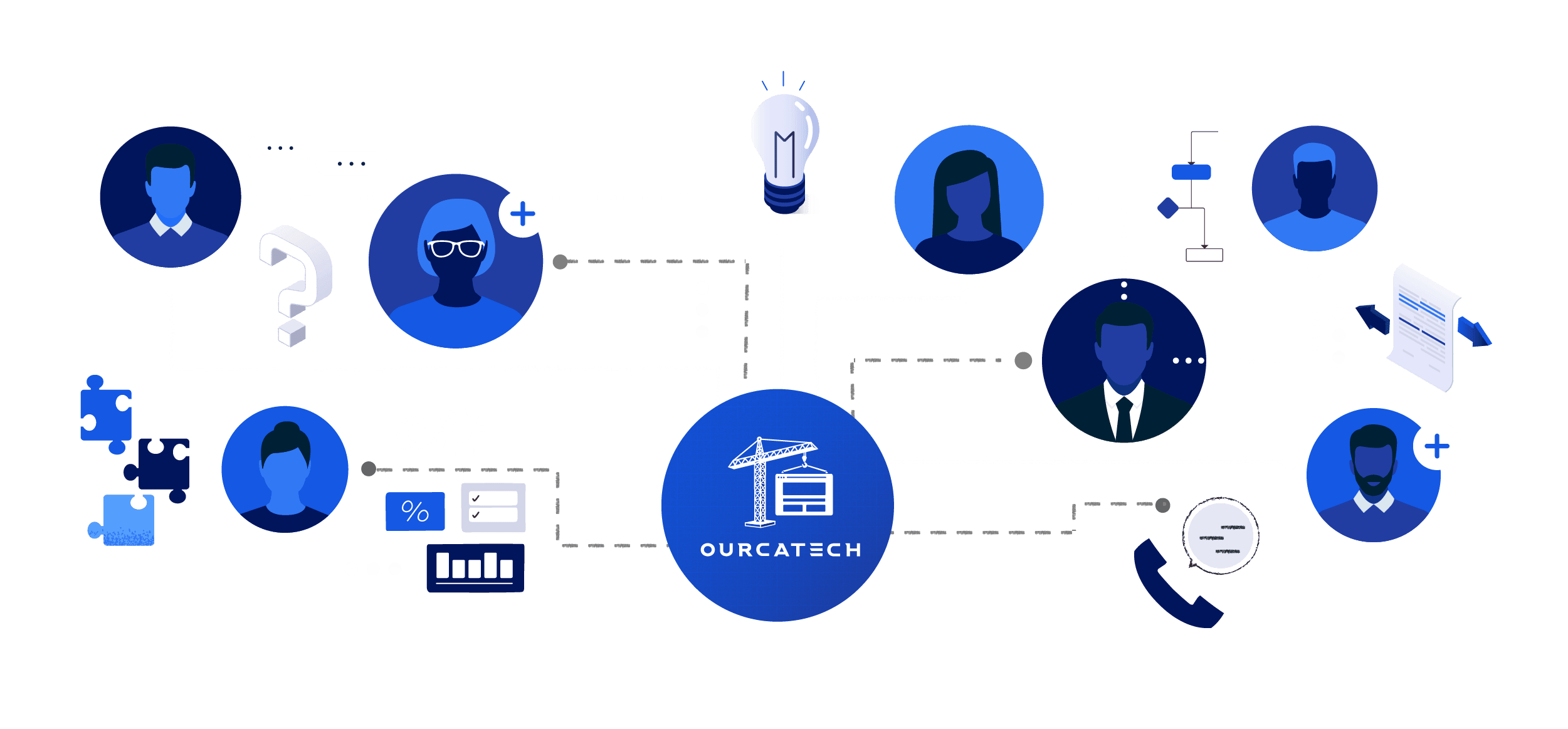 As a creative and technical consultant, Ourcatech's premier functionality with any provided service is to be an astute cross-functional liaison that can bridge the gap between interdisciplinary networks. We will gauge and interpret your project scope, translate dynamic components across disciplines and between cohort teams so that members can realistically understand their roles and responsibilities within development life cycles.
Not every discipline can understand complex processes or technical terminologies associated with specific specialties (i.e. computer programming languages), and important aspects of a project can become convoluted due to these factors. That's where Ourcatech shines as a trusted liaison that can connect the dots between collaborative teams.
As a cross-functional intermediary, our methodology unites operations with distribution, sales, legal, marketing, design, and development teams in a cohesive manner so that projects can progress steadily. This approach facilitates the delivery of user-centric solutions that are collaboratively built, evidence-based, commercially aware, and directly tied to your business objectives.
As a Cross-Functional Liaison we offer:
Digital Scope Interpretation and Translation
Consumer Experience Direction and Strategy (CX)
User Experience Audits
Accessibility Audits
User Journey Mapping
Buyer Persona Mapping
Design of Operations
Multi-Channel Data Interpretation
Reports and Presentations